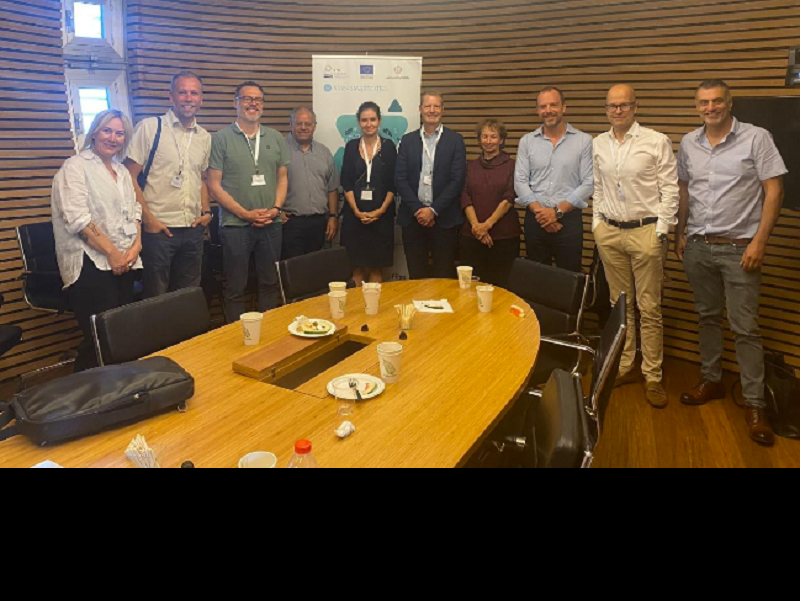 SME4SMARTCITIES in Israel showcased their solutions on urban sustainability to a Danish delegation
Leading managers from Denmark's top innovation and sustainability institutions BLOXHUB and Realdania visited on 31st of May 2022 the Tel Aviv University Dept. of Environmental Studies to learn about the advanced research and the development of innovations for sustainability and to find opportunities for shared endeavors to work towards achieving urban sustainability. The visit was organized by the Danish Embassy in Israel.
Denmark is a pioneer and world leader in the quest for sustainable development. Denmark was Ranked 2nd in the Earth.Org Global Sustainability Index 2021. The city of Copenhagen is a leading energy-efficient city, following its 2011 Climate Adaptation Plan and commitment to becoming the first carbon-neutral capital by 2025.
In the sessions, Professor Colin Price, Head of the Tel Aviv University Climate Initiative, Dr. Shula Goulden, and Dr. Orli Ronen presented their Innovation for Sustainability at Tel Aviv University, highlighting the CAPSULA sustainability accelerator, revolutionary bioengineering research for producing plastic compounds from algae in the sea and the SME4SMARTCITIES project. Representatives of participating SMEs in the SME4SMARTCITIES program, Vertical Field and Mobile Physics presented innovative urban sustainability solutions that were developed in Israel and are already implemented in cities.