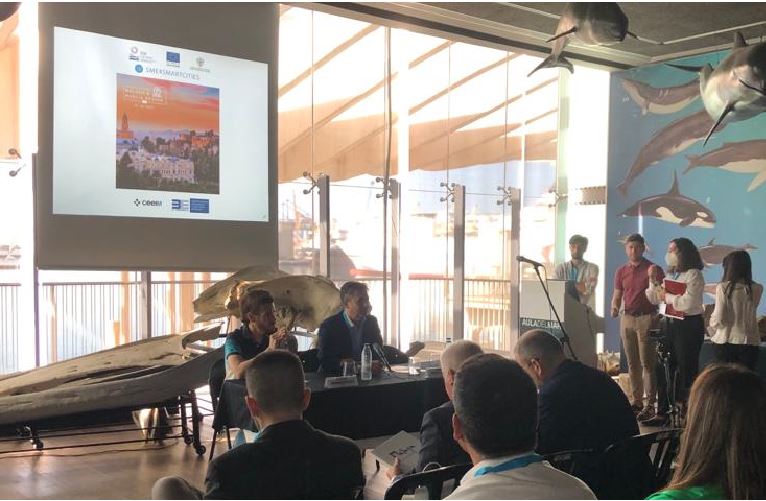 SME4SMARTCITIES: Mediterranean technology companies met in Malaga to address challenges to make cities smarter
In the framework of the entrepreneurial missions of the European project SME4SMARTCITIES, technology companies met on Wednesday, 18th of May for three days in Malaga to learn about the challenge of electric mobility presented by the Innovation Department of the Malaga City Council and about the challenge of smart parking presented by four cities in the Region of Murcia: Murcia, Cartagena, Molina de Segura, and Yecla.
A total of 16 SMEs from Mediterranean cities participated in the Malaga trade mission, of which 5 belong to the city of Malaga, another 5 to the region of Murcia, 4 Italian companies, and 2 from the Middle East.
To address these technological challenges, different alternatives have been put forward to improve the development of electric mobility and accessibility for people with reduced mobility.
In the case of the cities that make up the challenge of the region of Murcia, this will be tackled by developing a free application that allows them to geolocate suitable parking spaces that will have sensors that are durable and require minimal maintenance. In addition, public authorities will have a platform to monitor occupancy and the correct use of parking spaces by registered users.
In the city of Malaga, the technological challenge has focused on promoting and facilitating access to more sustainable mobility, enabling more efficient travel. The companies participating in this challenge continue to present interesting solutions, which aim to improve the experience of sharing electric vehicles (EVs). In order to achieve the objectives, set by the Mediterranean city, the aim is to unify and develop (i) a universal portable charging adapter that will enable users to charge EVs in any domestic setting or different charging stations, (ii) technology to disinfect the EV's interior between different users and (iii) software to incorporate into existing EV-sharing mobile apps that will provide information on the availability of a universal charging adapter and on the disinfection status.
This international event was inaugurated at the Aula del Mar in Malaga's Muelle 2, by Álvaro Simón de Blas, Managing Director of BIC Euronova.
The European project SME4SMARTCITIES, led by CEEIM and with BIC Euronova as a partner, aims to contribute to making Mediterranean cities smarter, with fifty technological and innovative companies that are interested in contributing their knowledge to transform different cities in countries bathed by this sea into smart cities.
This transnational initiative involves cities in Spain, Italy, and the Middle East. Its purpose is twofold, as it seeks to make Mediterranean cities more sustainable on an economic, social, and environmental level, as well as help to position startups and SMEs in the international smart cities market.